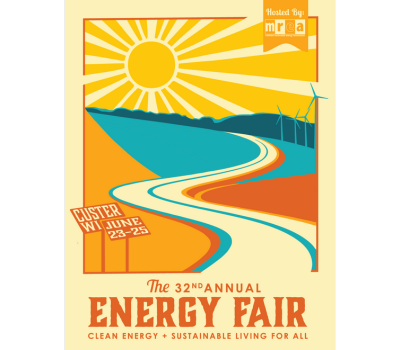 Hello friends!

I'll be at the Midwest Renewable Energy Association Fair this weekend, near Stevens Point, Wisconsin!

At 2:00 PM on Saturday, you can see me in the Red Tent giving a presentation about how you can power your home with your electric car!

The Energy Fair really is a fantastic event, and I hope to see you there!
June 23-25, 2023.
Details of the event at their web page: https://www.theenergyfair.org/
Until then, stay charged up!
-Ben Nelson

PS: You can see a copy of the PowerPoint I use for my presentation at: https://300mpg.org/wp-content/uploads/2023/06/Home-Power-from-your-Car.pdf

You can see a detailed video that I made about installing a 12V inverter on a 2023 Chevy Bolt EV at: https://youtu.be/I_j0NPZrH-c

If you were talking to me at the fair about Electraks or other items I have for sale, please see: https://300mpg.org/for-sale/
{ 0 comments }