Electrak E15 Tractor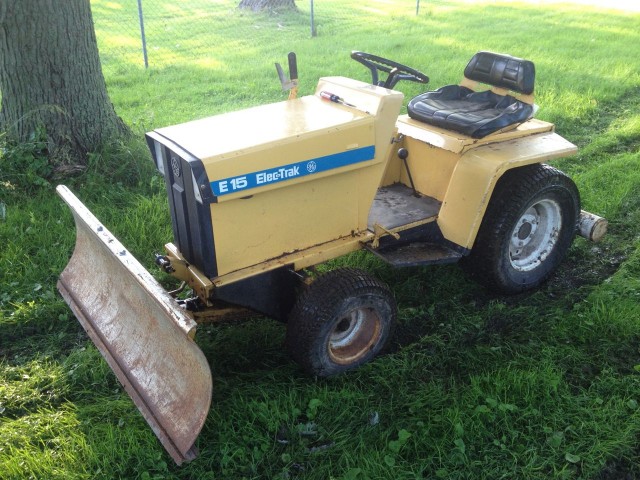 I got an E15 in the summer of 2013. It came with no batteries, but did include a plow and a home-made weight bar. The charger did not work, and the electronics panel was missing, but looked to be in fairly good condition overall otherwise.
However, the blades did NOT seem to move very freely, so I started the process of inspecting and rebuilding the blade motors.
(May 20 2014) I'm in the process of rebuilding the other two blade motors. I'm also trying to clean up the E10 to sell that. As much as I'd love to, I really don't need BOTH Electraks, and the E15 is in much better condition.
[EDIT] PS: Bearings used to rebuild the motors were: SKF brand 6204-2RSJ (blade end) and 6201-2RSJ (commutator end.)