While I love our 2023 Chevy Bolt EV overall, it IS missing something…
Can I fix it with a DIY solution?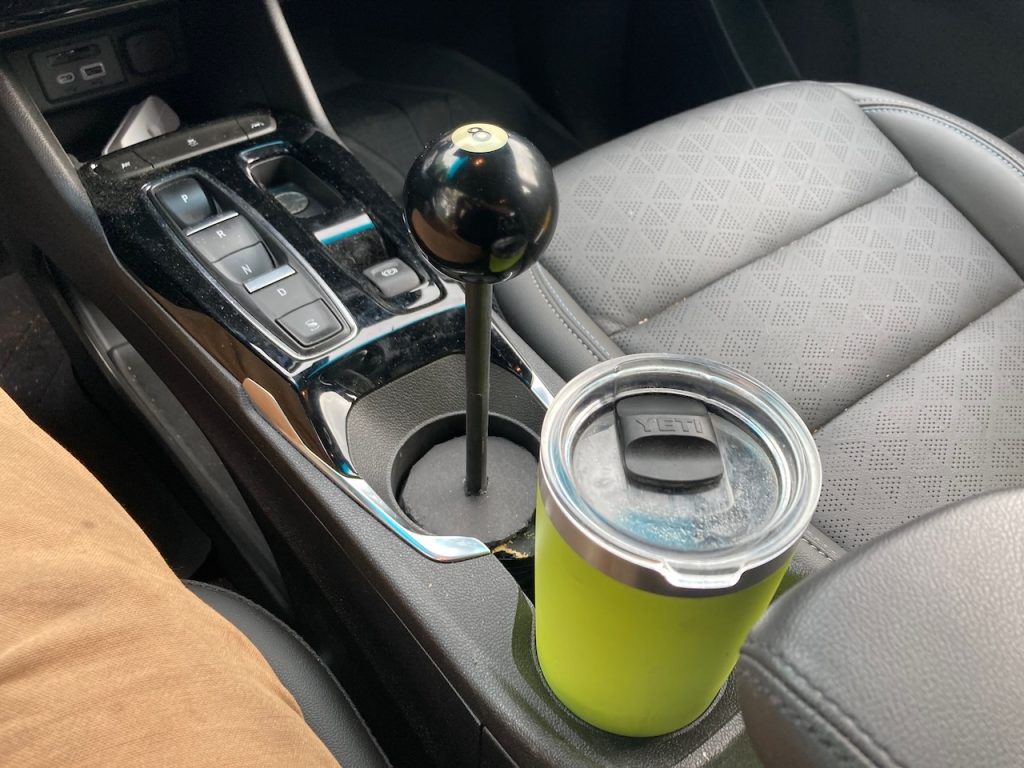 https://www.youtube.com/shorts/p-DfLzuQ7PM

One thing a bit unusual about the later version of the Chevy Bolt is that it does NOT have a traditional gear selector. Instead, it has a number of "power-window-style" switches to pick the gear. In my opinion, this takes up more space than some other options would, such as a small rotary dial.

In front of the gear selector buttons is a pair of cup holders. And finally in front of that is the center console arm-rest. The issue is that all the space taken up by the gear selector buttons and cup holders is that it pushes the arm rest rather far towards the back of the car. Even though I'm relatively tall and have my seat slid back quite a bit, I still have to "chicken wing" my arm back to use the arm rest. Otherwise it's an "elbow rest" at best!

On top of that, since there's no gear selector stick, the entire rest of my arm flops down uncomfortably in an awkward position. Since this car is so narrow, it would actually be better WITHOUT the center console! Most cars of this width that I have owned before have NO center arm rest and instead have the hand-brake and manual gear selector only in the middle.

So, I decided I needed at least a place to rest my hand. Since the car didn't have a gear selector, I'd just have to make one.

My hand comes out to just over the front cup holder, so that's a perfect position for it. I'd simply make a stick shift that goes right in the cup holder!
At first, I thought I might simply use some disposable cup as the base of it. Searching around, I didn't find one that fit really well. Then I got to thinking that making a casting of the cup holder would give me an EXACT fit!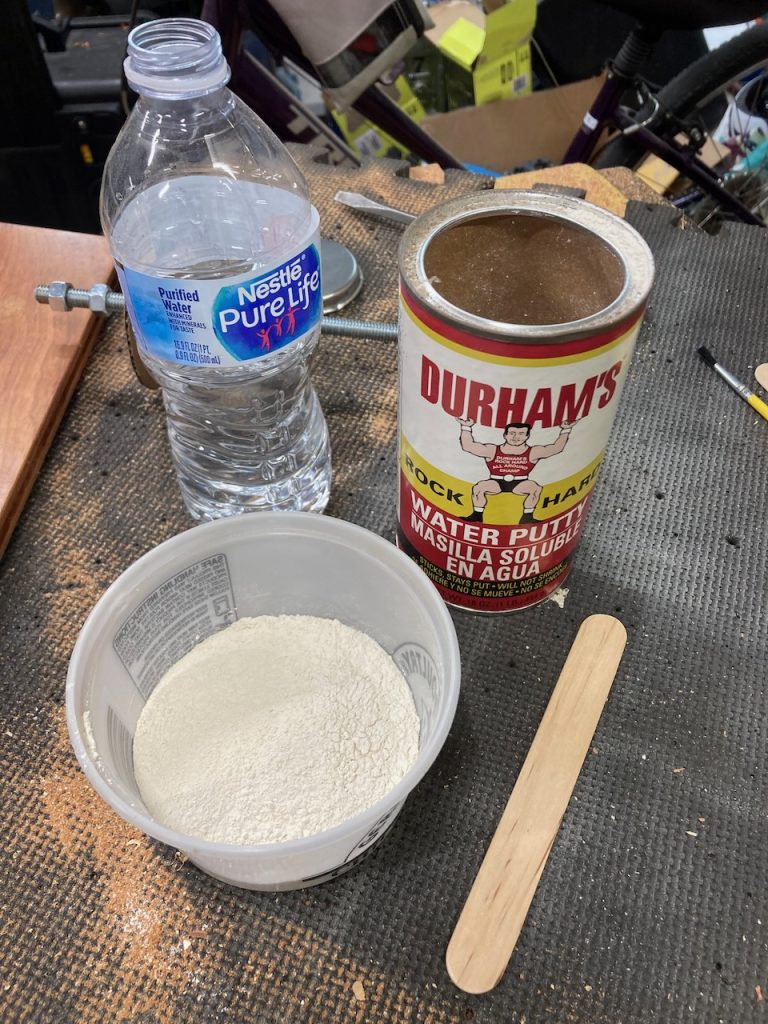 I had some Durhams Water Putty, which is more or less a Plaster of Paris type product. I whipped up a batch, lined the cup holder with aluminum foil and plastic wrap, and started to scoop in the putty over a piece of 3/8″ threaded rod which I had cut to about 9 inches long. The 8-Ball was already threaded for 3/8″.
To make sure the rod would stay centered while the putty dried, I cut out a circle of MDF for the bottom of the cup holder and a circle of cardboard for the top. Both had a hole in the center for the threaded rod.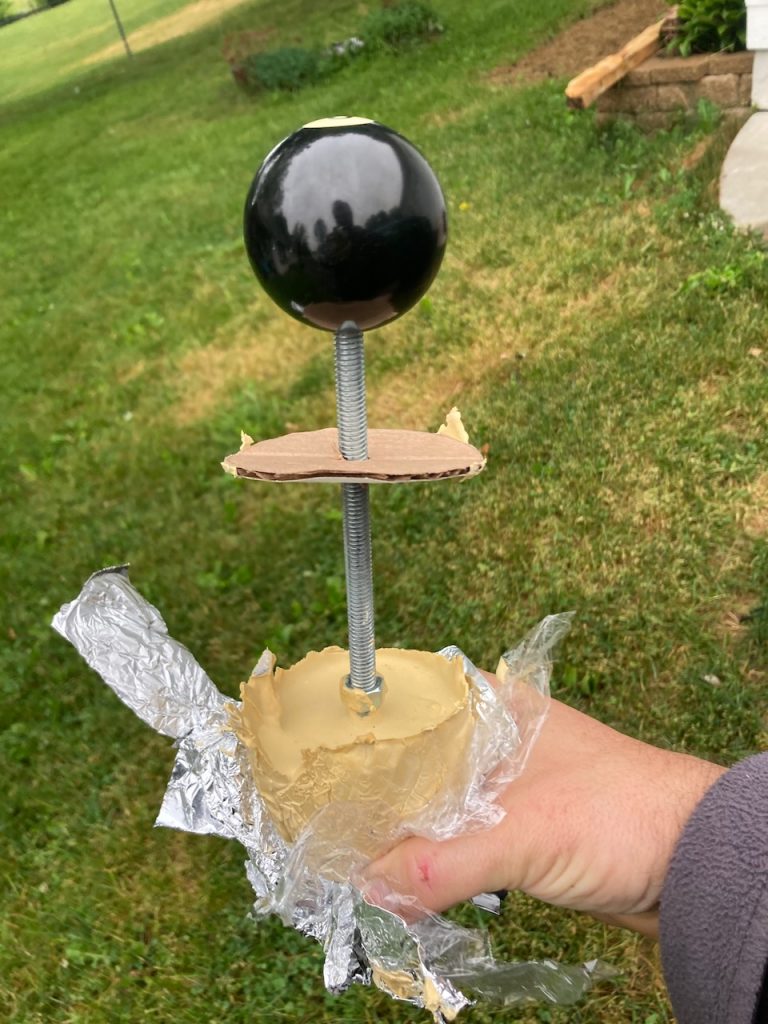 After curing overnight, I pulled out my casting, knocked off the rough edges, and hit it with a coat of black paint. I wrapped some electrical tape around the side and glued on a piece of non-slip material to the bottom. I also cut a piece of black foamcore as a cover for the casting.
Lastly, I put some heat shrink tubing over the threaded rod and screwed on the ball.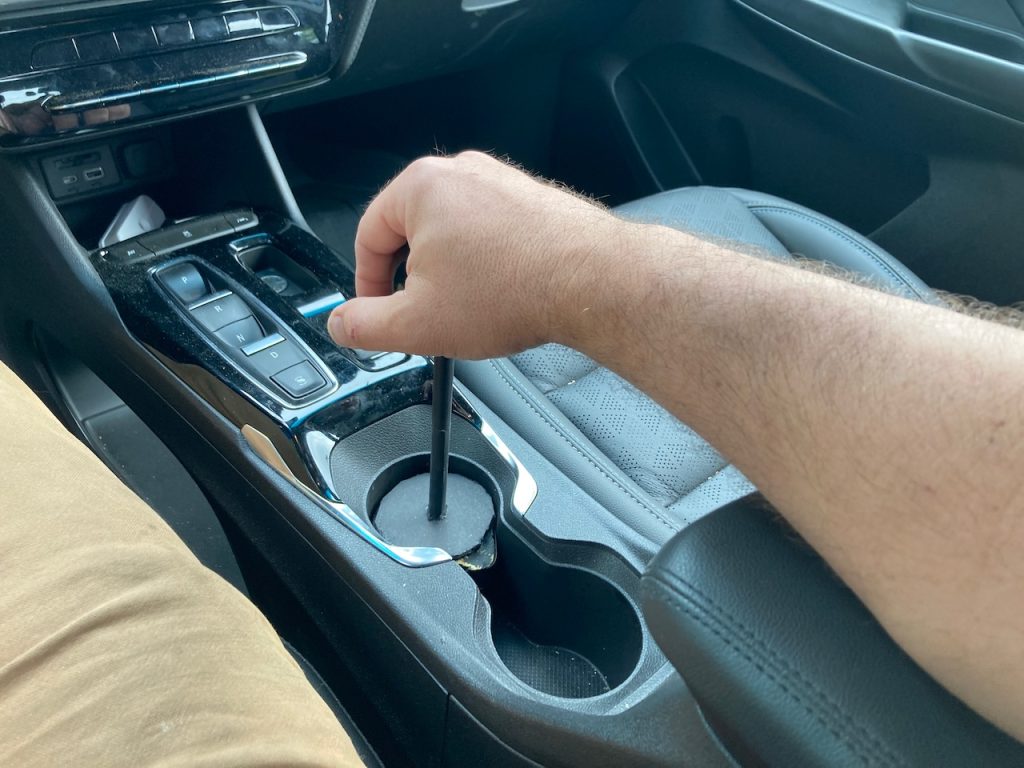 The stick shift fits perfect in the cup holder. It's also easily removable, such as for when my wife is driving the car.

It's the right height and position for my hand, so my entire arm now gets supported while driving.

Sure, I know most electric cars use single-speed gearing, so they don't even need a multi-gear transmission, let alone a manual one, but it's still a nice feeling to have a "gear-shift" in an electric car!

Until next time, Stay Charged Up!
-Ben Nelson