Blacksmithing DVDs!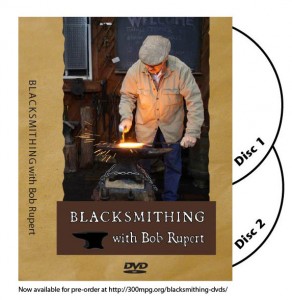 Ever see a blacksmith in action, and marvel at the glowing steel, the roar of the forge, and the ringing of the anvil?
Maybe you've wanted to learn blacksmithing, but had no idea where to start?
Well now you can! We've teamed up with a video producer and a traditional blacksmith to bring you BLACKSMITH BASICS, featuring award-winning traditional smith Bob Rupert!
This one-hour instructional DVD takes you through all the basics of smithing, including tools and how they are used and various techniques, including Twist, Taper, Hot Cut, Slit Hole, Forge Welding, and more!
Disc 2 is an hour dedicated entirely to starting and managing the fire and heat in a traditional forge.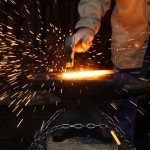 The Blacksmithing set is now produced and ready to ship.
Order now, for FREE shipping in the US.
Purchase in our store.