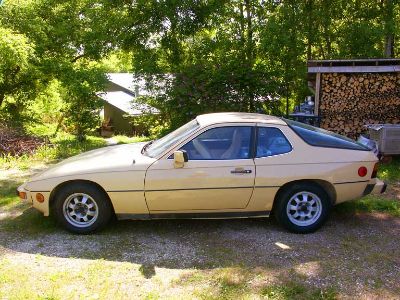 A friend of a friend has his Electric Porsche for sale.
I met Bob a while back at the Midwest Renewable Energy Fair (MREA) and was impressed at not just what a great engineer he is, but also how he's a "big-picture" thinker when it comes to ecology and everything else in life.
Browsing over to his web page, I also saw what great documentation he made as an overview to the project. If you want to see a GREAT "cliff's-notes" of how to build an electric car in a snappy PDF document, check out his project overview.
A while back, somebody asked me if there was a way to get an electric car OTHER than to shell out $30,000 for a new one from the dealership, or to build one yourself from scratch. It turns out there is. BUY somebody else's DIY electric car. A used conversion can often be purchased for the cost of the components that went into it. Other times, you might find a project that somebody else started, and never finished. You only have to put the last 15% of the work in to have a freshly converted electric car.
Lastly, there still are some older FACTORY-BUILD electric cars on the used market. Mostly, I'm thinking of things like the Citicar, which is a lower-speed two-seater, but still fully insurable, and a very practical vehicle, although not for everyone. They show up on eBay every once in a while, but if you are interested, the real used market happens in the C-Cars Yahoo Group.
For a pretty cool car that won't take a drop of gas, check out Bob's Porsche.
The car is now for sale. You can see the Craigslist ad for more info.