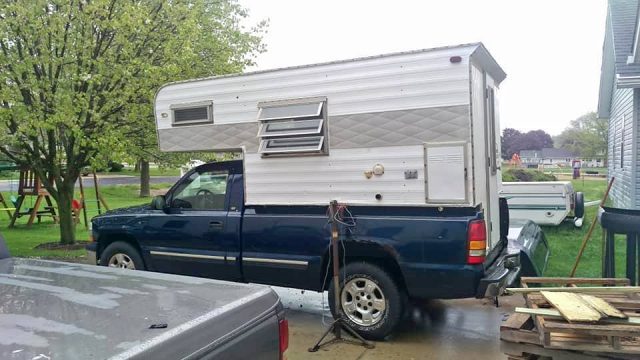 Lately, I've been seeing a lot of "For Sale" items popping up on Facebook, including one that intrigued me – an old-fashioned Truck Camper.
This particular one was a 1971 model year, in overall good condition, and going for only $500.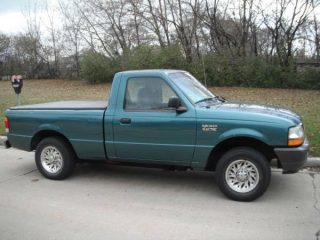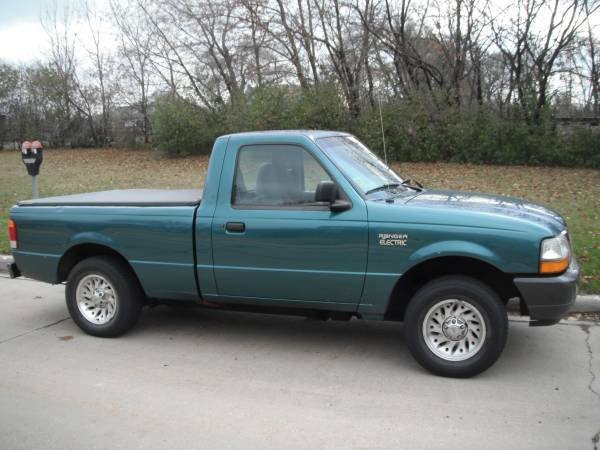 What would it take to build an ELECTRIC RV? As far as I'm concerned, dropping this into the bed of an electric pickup truck would be the easy way to do it! As a matter of fact, I happen to have an electric pickup sitting in my garage…
Of course, batteries have a limited range (still) compared to gas and diesel fuel tanks. However, a decent sized battery pack, a CHAdeMO or CCS quick charge connection, and the ever increasing network of public electric car charging stations would mean this could actually be a practical way to see the country…
If one doesn't mind a meandering pace, anyways.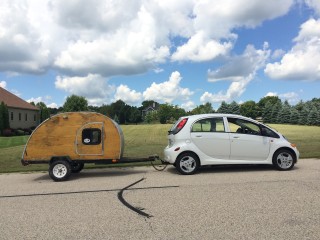 I've already done some electric camping with my Mitsubishi iMiEV as the tow vehicle for a Teardrop Trailer. The rear-wheel drive pulls great, and the regenerative brakes stop the car and trailer better than friction brakes ever would!
A friend of mine drove his Tesla Model S with a teardrop out to the Grand Canyon and back. Another friend of mine built his own camping trailer specifically for electric cars and now tows it with his Tesla Model X! Tesla itself has showcased the Model X by towing an Airstream out to various events.
Campgrounds and RV parks are actually pretty ideal for EVs. RV's often use a NEMA 14-50 connector for power. That's the same type of 240V outlet I use in my garage for daily EV charging. I also used State Parks as charging stops for my modified Vectrix on my 1,200+ mile all-electric motorcycle trip around Lake Michigan.
While I wouldn't mind a Tesla Model X pulling a trailer or a Rivian high-end pickup, those options just clearly aren't in the financial picture for me. But a 20 year old electric truck with an almost 50 year old bed camper? Hmmm… Intriguing.
What do you think? How long will it be before we can have REAL electric Recreational Vehicles?
Leave a comment, let us know!
-Ben Nelson
PS: I realize that those truck campers are usually designed for "full-size" trucks and the Ford Ranger EV is a "compact". However, as somebody who has built a camping trailer from scratch, I'm pretty confident I could simply modify an existing truck camper or build one inexpensively from scratch.
Aerodynamics is a different subject, but it's also one more good reason to just drive a little slower!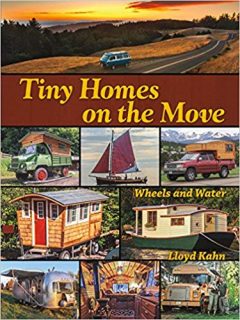 PPS: Some comments on social media got me thinking about Lloyd Kahn's TINY HOMES ON THE MOVE. I've met Lloyd a few times. He's a VERY interesting guy and has a number of fantastic books, but TINY HOMES ON THE MOVE is specific to camping trailers, truck-houses, bus conversions, even houseboats. All of those things sound like they could work SO WELL with electric! Check out his book. https://amzn.to/2RGjfRW
One last thought!
How could I forget about the pop-up Nissan NV200 electric camper! I guess it's probably because we can't even get the electric version of the NV200 in the States, let alone the camper van version of it! Maybe I can see one if I ever visit Spain!