I was pretty excited today to get my electric bill in the mail. Excited? Yes. While most people don't ENJOY the prospect of shelling out their hard-earned cash, I installed SOLAR POWER last summer.
It's finally turned to spring in south-eastern Wisconsin, and the weather meant that I was finally producing some decent power once again with my solar panels.
But how much power? Well, I'd have to open up my electric bill to find out! (Watch the video if you have't already!)
(For a live current solar production od my system, please visit: https://enlighten.enphaseenergy.com/public/systems/PqBp1213167)
On my bill, the listed usage was -268 kWh. That means that my household PRODUCED 268 kilowatt-hours of energy MORE than we used! Just for reference, the average American home tends to use about 900 kWh of energy per month*. So, instead of using that much energy, we made all we needed AND EXPORTED enough power to run about 30% of a house in our neighborhood!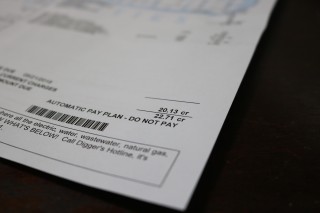 My local, publicly-owned power utility directly credits me for excess power production. I simply save that credit, and can apply it to later in the year. In the fall and winter, we'll make less power than we use, but the stored up credits should cover it. The calculations that I have done show that we should be very close to being a NET-ZERO home on annual average use.
Since it's been LESS than a year since I've installed the solar, I'm just recording all the data, but we are ON TRACK for that ZERO annual use goal!
I consider us fortunate to have a good Grid-Tie agreement with our power company. Some utilities do NOT offer as fair of a contract. (You pay retail, but the power company buys from your wholesale, etc.) For folks who might have EXTRA power production from their solar, and want some other way to use it, I suggest purchasing an electric car. Most electric cars can travel abut 4 miles per kilowatt hour. So, with our excess power production, a SECOND plug-in car at my house would have had enough power to travel just over 1,000 miles this last month!
An average U.S. passenger vehicle getting 25 mpg would have needed 40 gallons of gas to go that same distance! Current fuel prices in my area would have made that a cost $111.60! (You might save even more in your area. Check out Gas Buddy for historic and geographic fuel prices.)
That's right, by driving a SECOND car on my SPARE electricity, I could have saved another $100 on TOP of what I'm already saving with solar!
Here's looking forward to a great summer of solar power!
Until next time, keep positive, and stay charged up!
-Ben
*Average U.S. Electric use, National Average and by State: LINK