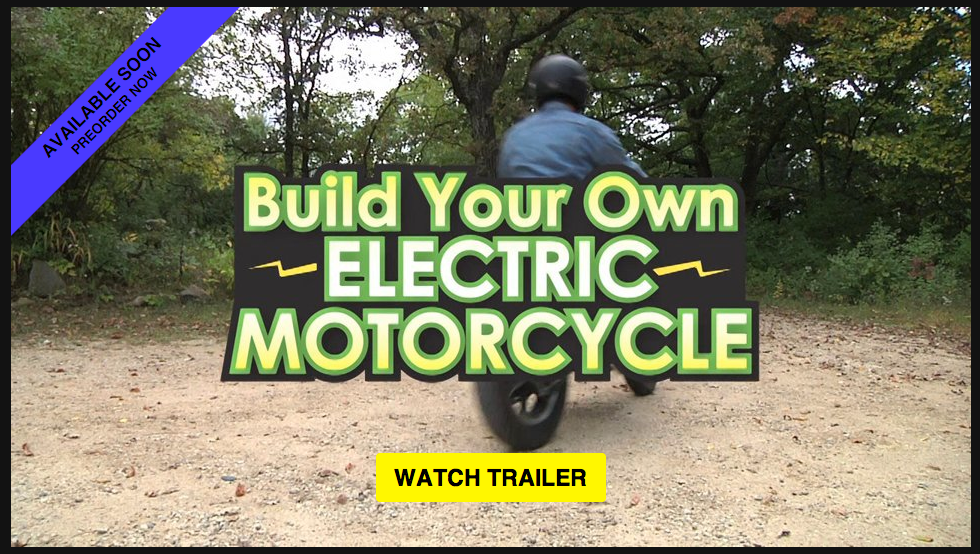 Recently, I've had some requests for a STREAMING version of BUILD YOUR OWN ELECTRIC MOTORCYCLE. Frankly, there's some parts of the world where the mail service is so bad, I simply CAN'T mail a DVD, as it just won't get there. Also, I'm starting to find some folks who don't have televisions or DVD players, just a laptop computer (or tablet) that won't have a DVD drive.
So, I started looking around for what services are out there for a film-maker to release their project through. After a little searching, I decided to go with Vimeo's On-Demand service.
So, I spent the time do a re-edit of the instructional DVD to create a "feature film" version and upload it. I originally shot all the footage in high-definition, so I'm now able to release it as an HD Film!
I really hope that folks appreciate the message and this makes it that much easier to get the word out showing how anyone can build their own electric motorcycle!
Please take a look and let us know what you think! https://vimeo.com/ondemand/21223
Thanks!
-Ben Nelson