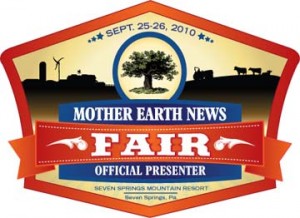 If you are planning to go to the Mother Earth News Fair in Pennsylvania in September, order your tickets NOW!
They have a secret special promotion for getting a 3-Day Pass, bumper sticker, and coupon for %25 off anything in their bookstore, for only 10 bucks!
https://www.motherearthnews.com/order/order.aspx?promocode=MMEEMC78
This special promotion only runs through July 16th, so order now!
17-year-olds and under are free, so it's a great family event too!
I'll be one of the speakers at the fair, presenting about my homebuilt electric motorcycle and car, and what I'm working on now with a DIY Plug-in Hybrid Pickup truck.
Hope to see you there!!!