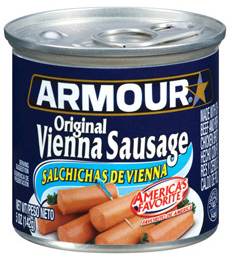 A few weeks ago, I got a call out of the blue. In a thick German accent, the caller asked for Benjamin Nelson.
"Yep, that's me." The caller went on to announce that he was a representative of a University in Vienna, and that they are working on an event that would be a public-private partnership, working on designing the next generation of hybrid car drivetrains.
"Sounds really interesting, but why are you calling me?" And that was where things did start getting interesting. Because they wanted ME there. I began protesting, stating that I didn't work for GM. I have no college degree, what-so-ever, (although I have been working on an Associate's degree for about ten years now….) I'm not a car industry guy at all – I'm just somebody working on projects in my own driveway.
The representative then asked if all the videos on YouTube, all the posts at 300MPG.org and other places – the electric motorcycle, the electric Geo Metro, if that was all me. "Uh, yeah. Those are my projects and my blog – things I've worked on.
"Very goot! We are lookink for, how do you say? "Outside of the box Thinkers"!
Well, that does it then. Proof positive I was their man. The hardest issue I had when I built the electric car, was passing emissions testing. In my state, a car is either gas or diesel. When I told the clerk that mine was an electric car, he replied "I don't have a box for that!".
Yep, I never seem to fit into other people's boxes, never have, and that's fine by me. If they want an "Outside the Box Thinker", I'll be there!
So there it goes, I'm all scheduled to fly to Vienna, Austria this week to brain-storm with scientists, industry experts, battery and motor technologists…. I'm going to be the dumbest guy in the room. I figure that's OK, it means I'll have the most to learn!  Ha ha! Free trip half-way around the world to rub elbows with folks that may have a real influence in the future of clean transportation. Wow! I'm just amazed this is happening to me.
It is going to be a LOOOOOOOOOONNNNNNGGG flight from the American Mid-West to the center of Europe. (and back!) Due to when the flights are and when the conference is, It looks like I'll have   and afternoon and evening to myself when I get there (although how jet-lagged will I be after cutting through 7 or 8 time zones!?!?) I'll also have an evening before coming back home.
Have you ever been to Vienna, Austria? If you had only ONE DAY there, what would YOU do? Please let me know!
As far as the conference goes, I'll share what I can, and make sure to give a good report when I get back!
-Ben
PS: I'm pretty sure the food there will be better than this image implies! I have heard that the coffee and hot chocolate are pretty good!