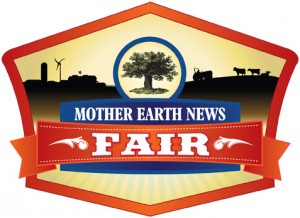 Hi everyone!
I just finished preparing my presentation "DIY HYBRID VEHICLES", which I will give on Sunday, June 3rd at the Mother Earth News Fair in Puyallup, WA!
I wanted to have some links ready ahead of time for anyone who wanted to learn more about the various projects that I talk about at the presentation.
So, here goes! Follow the links for more info on some very cool projects!
The original Mother Earth News DIY Hybrid Car Blueprints – still available for sale!
Mother Earth News Article on Mother's Own Hybrid Car
CalCar's Plug-in Prius Conversion
Hymotion L5 Kit – Now discontinued….
Enginer – Tim's conversion thread, the good, the bad, and the ugly of his Enginer kit, including installation videos.
Mike's 5th Wheel – Honda Insight with scooter wheel setup
"Zero Carbon Car" – Mazda Miata Plug-in Bio-Diesel Hybrid
XR3 – RQriley web page – Plans for from-scratch Three-Wheeler Hybrid
Aerocap photo from Ecomodder.com
Aerodynamics forum at Ecomodder
Enjoy the links! Check back here at 300MPG.org for future updates on all my projects, including the Hybrid Truck!