For Sale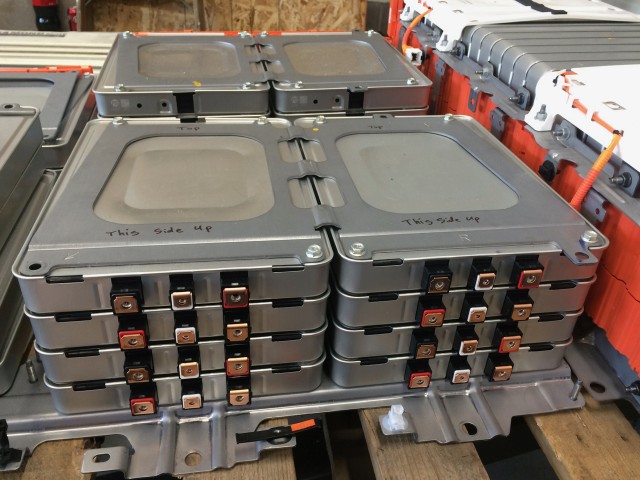 We currently have available for sale about 24 Nissan Leaf cell modules. These are from a low-mileage 2012 model year Nissan Leaf. 60AH cell modules. Perfect for electric motorcycles, go-karts, PowerWheels racing, Vectrix upgrades, and other fun electric vehicle projects.
$100 per cell module. Local pickup available in south-eastern Wisconsin. Otherwise, actual cost for shipping, in Continental United States.
Bus bars and BMS wires and terminal covers also available.
Some good general information and tech specs on these cells is at TECH SPECS.
Please let us know if you are interested by leaving a comment on this page.
Thank you!
-Ben Nelson
300MPG.org