Electric Car Instructional DVDs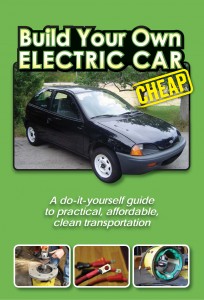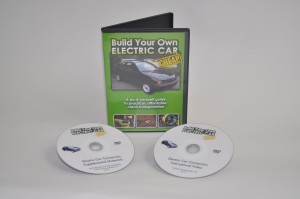 We have been working on instructional videos to help ANYONE convert a car to electric.
The whole idea is to be able to make your own electric car, for not a lot of money, and to be able to do it yourself!
The instructional video is almost two-hours of "hands-on" style instruction, taking the viewer through all the aspects of building an electric car, using the Electro-Metro as an example. As a companion to the video disc, also included is a computer DVD-ROM disc with 50 YouTube videos and over 600 high-resolution photographs of the project.
The DVDs debuted at the 2010 MREA Energy Fair where they quickly sold out!
Click the BUY NOW button in the right hand column to purchase a copy of the BUILD YOUR OWN ELECTRIC CAR two-disc set.
The set is $29.99, and includes free shipping in the U.S. (Business name on the receipt will appear as "In-House Media.") Click here for other payment options.
If you are outside of the United States and wish to order, please contact us for the additional shipping costs.
UPDATE: This video is now available as a digital download at: https://vimeo.com/ondemand/electriccar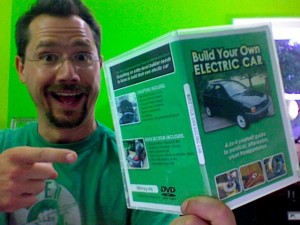 Build Your Own ELECTRIC CAR
If you enjoyed the DVD, please leave a comment letting others know!
If you think an ELECTRIC MOTORCYCLE might be more up your alley, check out our MOTORCYCLE DVD!
What people are saying:
"It was "Who Killed the Electric Car" that got me interested in EV's, but it was your instructables with the Geo that got me thinking, hey, this is a real thing. I could *actually* do this! Thanks for what you're doing, and keep up the awesome work!"
- Kyle W.
(If you either can't or prefer not to use Paypal, you can mail a check or money order in US Dollars to:
In-House Media, LLC
38 S. Main St. #455
Oconomowoc, WI  53066-7230
United States
Please include your name, address, and telephone number, and that it's for the electric car DVD.)